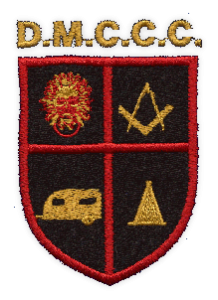 Welcome to the Durham Masonic Caravan and Camping Club
We are a group of Freemasons, their families and friends who have a shared interest in Camping and Caravanning. Throughout the year we organise a number of caravan and camping rallies, mostly in the North East but we have also held rallies in Scotland, the Lake District, Lincolnshire and Yorkshire. The aim is to enjoy the great outdoors and the emphasis is on relaxed family enjoyment.
Rally locations vary from commercial sites with full facilities to simple farms with less sophisticated amenities.
For much of the weekend we do our own thing – go for walks, maybe do some shopping, visit local attractions or just relax basically its your own time. In the evenings we will often get together and have a drink a chat and importantly a good time. Sometimes we will have a barbecue or get a takeaway if someone has a good idea we give it a go.
All excess income raised by the club during rallies and events is donated to charity, both masonic and non-masonic.
The Club's AGM is held in February, in 2022 it will be held in Wheatley Hill Scouts Hut, Wheatley Hill, Durham DH6 3JL. On Sunday 28 February at 11:00am. Map to the venue. Camping is available and a Sunday lunch will be available following the AGM at £10. per head – booking for the meal is essential – see the Rallies page and download the 2021 Rallies List.
This is our Constitution, Rules and Code of Conduct.
For further information contact Email secretary@dmccc.org.uk
If you are a Freemason and wish to join the Club or nominate a non Mason then please complete and return the Application Form